Onboarding Specialist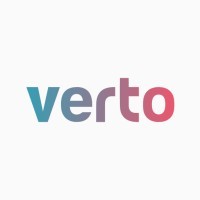 VertoFX
London, UK
Posted on Saturday, April 15, 2023
Who Are We
Y-combinator backed and recently voted 'Fintech Startup of the Year 2022' at Fintech Awards London, Verto helps businesses in emerging markets reach the world by making cross-border payments easy.
We enable businesses to accept payments and send payouts globally in one single platform. Each year we process billions of dollars of payments and provide companies with solutions which help them to save money, automate processes and grow. We have worked with thousands of businesses globally since our launch in 2018 and have high growth aspirations for the future. By 2028, it's forecasted payments revenue from emerging markets will exceed that of mature markets by $400bn, join Verto to make us the number one B2B payment provider in this space.
The Role
As an Onboarding Specialist at Verto you'll work closely with the Sales function to get clients successfully onboarded and using Verto. You will play a pivotal role in the continued stability and growth of Verto by serving as a front line representative and ensuring a seamless, professional and world class experience for our customers. Your focus will be on delivering 1:1 contact with prospective clients while ensuring the business complies with internal policies, procedures and regulatory rules and guidelines.
Success in this role requires the ability to act independently and on your own initiative, balancing compliance risk exposure with commercial savvy. The ideal candidate will be comfortable working in a fast paced environment with the ability to juggle multiple leads in a highly organised way. We're looking for a self-starter who can apply their knowledge of policy and procedures to ensure that all aspects of the client's profile are acceptable with no exceptions while enhancing the client experience.
What you will be doing:
Providing onboarding support to a quickly growing database of new business clients across global demographics, analysing customer documentation and balancing external regulatory requirements with requirements of our banking counter-parties,
Interacting in a professional manner directly with our customers, primarily by email but also over the phone
Building KYC client profiles based upon information obtained from the clients and official public sources.
Providing clear communication on requirements from customers for swift resolution.
Validating documents and reverting to sales executives with full resolution orientated guidance where gaps are identified for best client experience.
Working to reduce the end-to-end account onboarding cycle time and participating in process improvement & regulatory reviews.
Communicating with internal partners (Sales, Compliance Product and other Operational teams) on compliance concerns and answering queries or concerns.
Providing meaningful frontline feedback to improve Verto's onboarding processes, efficiency, and cross-team initiatives
Keeping up-to-date with any changes or adjustments in Verto's internal approach to KYC/KYB, AML, Fraud, and EDD as well as industry best practices.
Sharing industry knowledge and related skills to support levelling up fellow teammates
Responsibilities
Responsible for ensuring that Verto adheres to all applicable regulatory requirements as part of the customer onboarding process and is in line with internal policies, Risk Appetite and Banking Partner appetite, with respect to KYC, CDD and EDD.

Act as the point of contact between the Sales and Compliance team, ensuring that clear guidance and assistance is provided on the specifics of CDD and EDD.

Ensure that onboarding SLAs are adhered to at all times.

Undertake periodic and event driven reviews on High Risk Accounts by reviewing all relevant KYC information.

Provide a clear, succinct overview to the DMLRO and MLRO with regards to the High Risk Pipeline, calling out the key risks and citing relevant mitigants, to allow the MLRO decision to be made.

Escalate any money laundering and financial crime suspicions to the DMLRO/MLRO in a timely manner as per the internal SAR process.

Undertake Quality Assurance on a sample of onboarded customer files, on a monthly basis.

Identify and execute new and efficient ways of refining the internal onboarding process.

Providing guidance and advice to other onboarding analysts where necessary.
Requirements

At least 3 years working as a KYC/Onboarding Analyst in a FCA regulated firm.

Detailed knowledge of relevant regulation including the Money Laundering Regulations, Proceeds of Crime Act, JMLSG and a strong understanding of the current sanctions environment, is essential.

Horizon scanning aware - someone who keeps abreast of regulatory change that may affect the KYC space.

Thorough understanding of complex structures including but not limited to trusts and the ability to unwrap beneficial ownership to the required levels.

Understanding of the nuances of Emerging Markets, with a particular focus on West Africa.

Excellent oral and written communication skills - confidence to speak and present relevant weekly MI to the company, articulating any areas of contention or improvement.

Strong problem solving skills

Attention to detail and accuracy

Strong work ethic and the desire to perform well consistently.

Impeccable time management skills.
What We Offer
33 days holiday each year (Including Bank Holidays)
Up to 5% Employer contribution towards Pension
Hybrid working policy
Regular company social events
Perkbox Subscription and private health and dental for employees and their family
Locations

London

Remote status

Hybrid Remote
About Verto
Verto is a global financial technology firm that enables businesses of all sizes to access enterprise grade cross-border payments, FX and banking solutions via our advanced platform or API. Businesses can accept payments and send payouts globally in one single platform. Verto seamlessly connects any business, anywhere.
Verto has continued to serve thousands of businesses globally since the launch of our MVP in Oct 2018. Each year we process billions of dollars of payments and provide companies with solutions – like payments, foreign exchange, and multi-currency accounts - while helping them save money and grow with any fuss. Through one easy to use platform, we automate and simplify your payments, access to FX including those that are less accessible, and getting paid by your customers, all while providing specialist services and support.