Scrum Master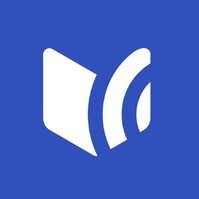 MoneyFellows
Product
Cairo, Cairo Governorate, Egypt
Posted on Tuesday, November 21, 2023
About Us:


At Money Fellows we believe that there is only one way to build an outstanding organization; and that is to attract exceptionally talented people who are aligned with our mission, thrive on challenges, and are passionate about problem-solving. Being a market leader in the digital FinTech space, we facilitate to our customers the easiest and fast digital financial solutions which can enhance their lives. We are operating now in Egypt with a clear vision toward expansion in the region. We aim to build an inspiring organization with an engaged and high-performing culture. Joining the team now would mean that you could have a direct impact on the company's growth trajectory. If you are hungry to make an impact and develop your skills in a dynamic environment, collaborating with like-minded people, we want to hear from you.
About the Role:


As a Scrum Master, you will be ensuring that development teams follow Scrum framework values and agile practices, mentoring and motivating the teams to improve processes, facilitating meetings and decision-making processes, and eliminating team impediments.
Key Responsibilities Include:


Schedule and facilitate scrum events, meetings, discussions, collaboration, decision-making, and conflict-resolution processes
Guide, coach, and support scrum teams on how to use and sustain agile values, principles, and practices
Help employees and stakeholders understand and enact Scrum and empirical product development
Work closely with the Product Managers to ensure groomed product backlog
Guide team in time estimating practices and facilitates team estimates
Help teams with the planning and identifying goals and actions to achieve them
Help the team make progress on the project by ensuring each person is working on the right tasks, helping to remove any obstacles to the team member's progress, and protecting the team from distractions
Monitor progress and performance and help teams make improvements
Track and remove impediments & risks of the delivery team by navigating up and across the organization
Maintain relevant metrics that help the team see how they are doing
Plan and coordinate activities across multiple teams ensuring requirements are clearly communicated
Coach the company in its Scrum adoption, working with other Scrum Masters to increase the effectiveness of the application of Scrum in the company
Keep the risk registry updated for all stakeholders to enable them to take the corresponding actions
Hold weekly status meetings for stakeholders to present running projects and monitor post-launch actions
Act as the governor of the project life cycle to ensure communications are being done on time and in the most efficient and effective way


Requirements


The ideal candidate has exceptionally high ownership, excellent critical thinking skills, and the ability to work with agility in a fast-paced environment. They would also be insanely focused on demonstrating excellence in service delivery and problem-solving, breaking down complex information into understandable and actionable items. You will be an active and contributory member of the People team, with a direct impact on the culture and business trajectory in your country.
Other Requirements Include
:
Strong communication and analytical skills
Excellent communicator with the ability to convince and influence people
Proven experience in managing software development teams including people management of Software Engineering Teams
Experience in the full software development lifecycle from design to deployment, understanding best practices and trends in software development
Working knowledge of agile methodology, techniques, and frameworks, such as Scrum or Kanban, to deliver solutions
High focus on achievement and results delivery
Fluent in English
Leadership and management experience
Excellent people and project management skills
You must be technically hands-on and have enough deep understanding of technology such that you can challenge developers and help them be pragmatic in whatever they do


Benefits


Competitive salary
Pension Plan scheme as per company policy
Premium Family medical insurance
Exclusive access to our circles with the ultimate credit limit and reserved 1st slots
Unlimited annual leave policy
Mentorship and career growth
Entrepreneurial working environment