Data Architect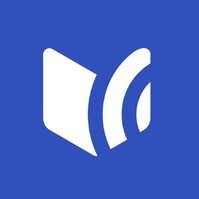 MoneyFellows
IT
Cairo, Cairo Governorate, Egypt
Posted on Tuesday, November 14, 2023
Job Summary:
The Data Architect will play a pivotal role in designing and implementing data architecture to support the company's data-driven initiatives. This role will work closely with the Architect Team, Data Science, and Product Team to create a scalable, secure, and efficient data infrastructure that enables to effective utilization of data for decision-making and strategic insights
Main Responsibilities:
Developing and implementing an overall organizational data strategy that is in line with business processes. The strategy includes data model designs, databasedevelopment standards, and implementation and management of data warehouses.
Identifying data sources, both internal and external, and working out a plan for data management that is aligned with organizational data strategy.
Coordinating and collaborating with architect team and stakeholders, for the smooth functioning of data extracted.
Managing end-to-end data architecture, from designing the technical architecture, and supporting developing the application to finally testing and implementing the proposed solution.
Defining and managing the flow of data within the organization.
Ensuring data accessibility, accuracy, and security.
Conducting a continuous audit of data management system performance, refining whenever required, and reporting immediately any breach or loopholes to the stakeholders.
Coaching and mentoring engineering and following up with best practices.
Other qualifications include:
Bachelor's degree in computer science, computer engineering, or relevant field.
8+ years of professional experience in the data engineering track / Development ·
A minimum of 3 years of experience in a similar role as a Data Architect.
Excellent organizational and analytical abilities ·
Outstanding problem solver.
Ability to work collaboratively in a team environment.
Ability to balance competing priorities and expectations.
Ability to clearly document operational procedures and solution designs.
Professional experience optimizing building and maintaining data pipelines. ·
Experience with cloud-based data solutions (AWS, Azure, or Google Cloud) ·
Good knowledge of NO SQL databases like Cosmos DB and big query. ·
Very Good in Tableau or Power BI ·
Very Good knowledge of DAX, MDX, TSQL, and HQL.
Knowledge of programming languages Python is preferred.
Awareness of PRDs methodology.
Benefits:
Competitive salary.
Pension Plan scheme as per company policy.
Premium Family medical insurance.
Exclusive access to our circles with the ultimate credit limit and reserved 1st slots.
Unlimited annual leave policy.
Mentorship and career growth.
Entrepreneurial working environment.