Security Architect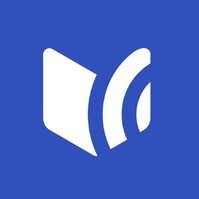 MoneyFellows
IT
Cairo, Cairo Governorate, Egypt
Posted on Tuesday, November 14, 2023
Job Summary:
security architect in Money Fellows role is to design and implement robust security measures to protect
sensitive financial data, systems, and infrastructure from cyber threats and ensure compliance with
Money Fellows regulations, your role as Security architect is to ensure that all components of IT
infrastructure is protected.
Main Responsibilities:
Design and develop the overall security architecture for Money Fellows systems.
define potential security risks and vulnerabilities, define security controls and countermeasures, and integrate security measures into the software and infrastructure design.
Establish guidelines and best practices for secure development, data protection, access controls, encryption, authentication, and incident response.
Collaborate with stakeholders to evaluate risks, prioritize them based on their potential impact, and develop mitigation strategies and security controls to address identified risks. ·
Perform regular vulnerability assessments, penetration testing, and security audits to identify weaknesses and vulnerabilities in systems and applications. ·
Ensure that the systems and processes align with fintech-specific regulations such as PCI, ISO, etc, and establish compliance frameworks and controls. ·
Coach/mentor engineers and developers to effectively comply with the security frameworks and controls
Qualifications
professional experience information security field.
A minimum of 3 years of experience in a similar role.
Understanding of relevant regulatory requirements and compliance standards, such as PCI, or ISO is a must.
Relevant Certification in Information Security is preferred.
Outstanding problem solver.
Ability to work collaboratively in a team environment. ·
Ability to balance competing priorities and expectations.
Ability to clearly document operational procedures and solution designs.
Benefits:
Competitive salary.
Pension Plan scheme as per company policy.
Premium Family medical insurance.
Exclusive access to our circles with the ultimate credit limit and reserved 1st slots.
Unlimited annual leave policy.
Mentorship and career growth.
Entrepreneurial working environment.