Community Sales Executive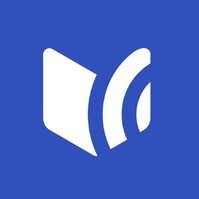 MoneyFellows
Sales & Business Development
Cairo, Cairo Governorate, Egypt
Posted on Monday, October 30, 2023
About Us


At
Money Fellows
we believe that there is only one way to build an outstanding organization; and that is to attract exceptionally talented people who are aligned with our mission, thrive on challenges, and are passionate about problem-solving. Being a market leader in the digital FinTech space, we facilitate to our customers the easiest and fastest digital financial solutions that can enhance their lives. We are operating now in Egypt with a clear vision toward expansion in the region. We aim to build an inspiring organization with an engaged and high-performing culture. Joining the team now would mean that you could have a direct impact on the company's growth trajectory. If you are hungry to make an impact and develop your skills in a dynamic environment, collaborating with like-minded people, we want to hear from you.
About The Role


As a
Community Sales Executive
, you will be responsible for generating new business opportunities and acquiring new clients, playing a crucial role in driving our company's growth by identifying and pursuing potential corporate and community deals.
Key Accountabilities include:
Identify and prospect potential clients within the fintech industry through various channels, including cold calling, networking, referrals, and online research
Conduct thorough market research to identify target companies, key decision-makers, and industry trends to prioritize sales efforts effectively
Build and maintain a robust sales pipeline, consistently following up on leads and opportunities to ensure timely conversion and revenue generation
Deliver compelling sales presentations and product demonstrations to showcase the unique value proposition of our fintech solutions
Understand customer pain points, challenges, and regulatory requirements within the fintech space and tailor sales pitches to address their specific needs.
Collaborate with internal teams, including product development, marketing, and customer support, to ensure a smooth transition from sales to implementation and ongoing customer success.
Negotiate and close sales deals, ensuring the achievement of sales targets and revenue goals
Provide regular sales reports, forecasts, and updates to the sales management team, highlighting progress, challenges, and potential areas for growth


Requirements


The ideal candidate has exceptionally high ownership, excellent critical thinking and analytical skills, and the ability to influence stakeholders and work with agility in a fast-paced environment. They would also be insanely focused on demonstrating excellence in service delivery and problem-solving, breaking down complex information into understandable and actionable items. You will be an active and contributory member of the team, with a direct impact on the culture and business trajectory in your country.
Other qualifications include:
Bachelor's degree in business, Finance, or a related field
A minimum of 1 to 3 years of Experience in the field of sales (corporate experience preferable)
Strong organizational, communication, negotiation, and teamwork skills
Self-motivated and goal-oriented, desire to deliver results
Banking / Fintech background or strong knowledge of the banking & financial sectors is an advantage
Highly collaborative with a can-do attitude
Proven ability in working under high pressure, target-oriented with a successful track record
Knowledge of OKRs and how to achieve results within a specific budget


Benefits


Competitive salary
Pension Plan scheme as per company policy
Premium Family medical insurance
Exclusive access to our circles with the ultimate credit limit and reserved 1st slots
Unlimited annual leave policy
Mentorship and career growth
Entrepreneurial working environment