Engineering Manager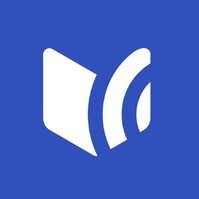 MoneyFellows
Software Engineering, Other Engineering
Cairo, Cairo Governorate, Egypt
Posted on Monday, October 16, 2023
At MoneyFellows we believe that there is only one way to build an outstanding organization; and that is to attract exceptionally talented people who are aligned with our mission, thrive on challenges, and are passionate about problem-solving. Being a market leader in the digital FinTech space, we facilitate to our customers the easiest and fastest digital financial solutions that can enhance their lives. We are operating now in Egypt with a clear vision towards expansion in the region. We aim to build an inspiring organization with an engaged and high-performing culture. Joining the team now would mean that you could have a direct impact on the company's growth trajectory. If you are hungry to make an impact and develop your skills in a dynamic environment, collaborating with like-minded people, we want to hear from you.
The Engineering Manager is responsible for planning, coordinating, and overseeing the technical and engineering activities of an organization. The Engineering Manager is responsible for planning engineering projects and overseeing the efficient running of projects, including providing supervision and guidance to other engineers. Their focus is on goals and the management of issues between business and delivery.
Key responsibilities include:


Hire, lead, and manage a cross-functional team of 8 - 10 engineers
Deliver and own the software delivery process of your squads
Develop and oversee career growth and development plans of your direct reports
Work with Product Management to define product requirements and develop execution plans to meet those requirements
Drive team satisfaction, personal growth, and performance
Acting as a key player and interface between delivery and strategy in the Engineering team and playing a key role in the technology long-term plan
Collaborating with various teams to develop and improve the technical roadmap
Managing, growing, developing, and retaining a team of super-talented Software Engineers
Coaching Engineers in your squads and setting their long-term career path within MoneyFellows
Building reliable systems that will scale to the Group's ambitions,
Interacting and communicating effectively with engineers, product owners, and all business stakeholders
Partnering with the product leads to manage project scope and ensuring the technical deliverables are always met


Requirements


The ideal candidate has exceptionally high ownership, excellent critical thinking skills, and the ability to work with agility in a fast-paced environment. They would also be insanely focused on demonstrating excellence in service delivery and problem-solving, breaking down complex information into understandable and actionable items. You will be an active and contributory member of the People team, with a direct impact on the culture and business trajectory in your country.
Other qualifications include:


8+ years of experience developing with .NET , shipping, and maintaining software engineering projects
BS in Computer Science or a related technical field or equivalent practical experience
Excellent communicator with the ability to convince and influence people
Agile, flexible, and responsive approach to work
High focus on achievement and results delivery
Strong leadership experience: Leading meetings, presenting, technical go-to person, and cross-functional leader
Have experience leading and managing cross-functional engineering teams
Capacity to navigate between the business and technical domains of a software implementation project, providing leadership in both
Strong understanding of Agile and DevOps practices


Benefits


Competitive salary
Pension Plan scheme as per company policy
Premium Family medical insurance
Exclusive access to our circles with the ultimate credit limit and reserved 1st slots
Unlimited annual leave policy
Mentorship and career growth
Entrepreneurial working environment