Administration & Facilities Specialist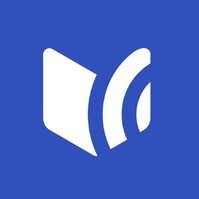 MoneyFellows
Operations
Cairo, Cairo Governorate, Egypt
Posted on Friday, September 15, 2023
About Us
At 
Money
Fellows
 we believe that there is only one way to build an outstanding organisation; and that is to attract exceptionally talented people who are aligned with our mission, thrive on challenges and are passionate about problem-solving. Being a market leader in the digital FinTech space, we facilitate to our customers the easiest and fast digital financial solutions which can enhance their lives. We are operating now in Egypt with a clear vision towards expansion in the region. We aim to build an inspiring organisation with an engaged and high performing culture. Joining the team now would mean that you could have a direct impact on the company's growth trajectory. If you are hungry to make an impact and develop your skills in a dynamic environment, collaborating with like-minded people, we want to hear from you.
About The Role
We are looking for an experienced
Administration Specialist
to supervise daily support operations of our company with the most efficient administrative procedures. You will be completing a range of administrative duties in different departments.The goal is to ensure all support activities are carried on efficiently and effectively to allow the other operations to function properly.
Responsibilities
Responsible for the construction works within our facilities
Review the maintenance activities for the offices
Conduct Weekly / Monthly HSE inspections
Forecast the maintenance needs, including the planning and managing of the periodical maintenance calendars.
Report all accidents, occupational illnesses, and emergencies to the Administration Partner.
Prepare, review, and analyze utilization reports.
Plan and manage the main services of the facilities such as: reception - security - service workers - waste disposal.
Follow up on the buffet and cleanliness budget and ensure that it is not exceeded.
Responsible for any maintenance and repairs activities in the premises
Organize the company bills such as Internet, Electricity, Water … etc.
Work with suppliers and have a process in place to measure effective performance, quality, and compliance.
Control all invoice processes, purchasing, ensuring competitive pricing, tenders, approvals, and timely submission for settlement.
Organize company events and set the place for any meetings or visits.
Requirements
The ideal candidate has exceptionally high ownership, excellent critical thinking skills and the ability to work with agility in a fast-paced environment. They would also be insanely focused on demonstrating excellence in service delivery and problem-solving, breaking down complex information into understandable and actionable items. You will be an active and contributory member in People team, with a direct impact on the culture and business trajectory in your country. Other qualifications include:
BSc/BA in business administration or relative field
1+ years of experience in facilities management
Adequate working knowledge of purchasing strategies.
Excellent communication and interpersonal skills as to deal with several stakeholders.
Excellent negotiation skills and the ability to deal with the vendors.
Strong analytical thinking and problem-solving skills
Proficiency in Microsoft Office and purchasing orders/invoices.
Team player with strong organizational skills
Benefits
Competitive salary 
Premium medical insurance
Exclusive access to our circles with the ultimate credit limit and reserved 1st slots.
Generous annual leave
Mentorship and career growth
Entrepreneurial working environment