Senior DevOps Engineer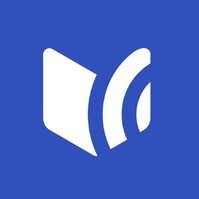 MoneyFellows
Software Engineering
Cairo, Cairo Governorate, Egypt
Posted on Friday, August 4, 2023
About the company:
At MoneyFellows we believe that there is only one way to build an outstanding organization; and that is to attract exceptionally talented people who are aligned with our mission, thrive on challenges and are passionate about problem-solving. Being a market leader in the digital FinTech space, we facilitate to our customers the easiest and fast digital financial solutions which can enhance their lives.We are operating now in Egypt with a clear vision towards expansion in the region.We aim to build an inspiring organization with an engaged and high performing culture. Joining the team now would mean that you could have a direct impact on the company's growth trajectory. If you are hungry to make an impact and develop your skills in a dynamic environment, collaborating with like-minded people, we want to hear from you.
About the role:
In MoneyFellows, we believe that Senior DevOps Engineer is our key player defining and implementing our containerization technology strategies. He/she will also design our architecture and define our roadmap while maintaining our environment health and utilizing resources and cost. If you're dedicated and ambitious, MoneyFellows is an excellent place to grow your career. Don't hesitate to apply!
Key responsibilities include:
Collaborate with software development teams to design, implement, and manage continuous integration and continuous delivery (CI/CD) pipelines
Automate deployment, monitoring, and management of cloud-based applications and infrastructure
Work with development and operations teams to troubleshoot and resolve infrastructure and application issues
Monitor system performance and implement optimizations to ensure high availability and scalability
Manage cloud resources and services, ensuring cost-effectiveness and adherence to best practices
Development of internal tools using python/Golang
Implement and maintain security best practices for infrastructure and applications
Stay up-to-date with the latest DevOps tools, technologies, and trends, and propose improvements to existing processes
Document processes, configurations, and procedures for the team and other stakeholders
Requirements
About you?
The ideal candidate has exceptionally high ownership, excellent critical thinking skills and the ability to work with agility in a fast-paced environment. They would also be insanely focused on demonstrating excellence in service delivery and problem-solving, breaking down complex information into understandable and actionable items. You will be an active and contributory member in People team, with a direct impact on the culture and business trajectory in your country.
Other qualifications include:
Proven experience as a DevOps Engineer or in a similar role, with at least 2 years of hands-on experience in software development, system administration, and cloud technologies
Strong experience with cloud platforms preferably AWS
Proficiency in at least one scripting language (Golang preferred)
Solid understanding of containerization technologies (Docker, Kubernetes)
Familiarity with CI/CD concepts and tools (Github Actions, Jenkins, etc.)
Solid Understanding of networking concepts (TCP/IP, DNS, HTTP, etc.)
Strong problem-solving and troubleshooting skills
Excellent communication and teamwork abilities
Experience with infrastructure-as-code (IaC) tools like Terraform, CloudFormation
Nice to Have
Knowledge of monitoring and logging solutions (NewRelic, Prometheus, ELK stack, etc.)
Experience with configuration management tools like Ansible, Chef, or Puppet
Experience Secure remote access using Hashicorp Boundary
Experience with code scanners (SonarQube, WhiteSource)
Familiarity with Agile and DevOps methodologies
Experience with Microservices architectures
Knowledge of security best practices and experience with security tools
Benefits
Competitive salary
Pension Plan scheme as per company policy
Premium Family medical insurance
Exclusive access to our circles with the ultimate credit limit and reserved 1st slots
unlimited annual leave policy
Mentorship and career growth
Entrepreneurial working environment