Business Development Executive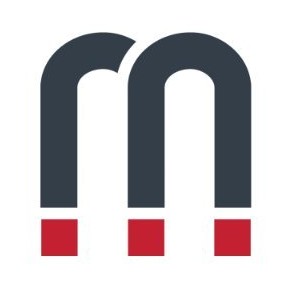 Magnitt
Sales & Business Development
United Arab Emirates
Posted on Friday, March 31, 2023
Job Description
Business Development at MAGNiTT is the engine that drives our growth.

We are looking for a driven, ambitious, and charismatic Business Development Executive who will be responsible for driving our platform Enterprise Subscriptions with a focus on new clients. We want a candidate who has a consultative approach to business development and can identify the challenges of clients and provide them solutions based on our MAGNiTT proposition.

Enterprise Subscriptions are focused on our Business and Enterprise customizable offerings. This offering is tailored for high-value clients including leading regional Government Entities, Large Corporates, and Tech Giants along with many of the regions' Venture Capital and International Counterparts.

Do you have a consultative mindset looking to create solutions for our potential clients? Are you someone passionate about the startup ecosystem and investment data? Are you a tenacious, outgoing, and great communicator?

If so, we should talk about how you might contribute as a Business Development Executive at MAGNiTT.

A good candidate will look to do the following:

• Prospect and bring in new client leads to generate revenue from Enterprise subscriptions sales;
• Identify a prospect's pain points based on their business type, needs, and requirements to provide the correct solution through our subscription, data, and research proposition;
• Support in the development of proposals and presentations for new business materials;
• Demonstrate knowledge of our solutions including key features providing demo sessions of the platform to the client and their team;
• Undertake commercial negotiations with the client to provide a bespoke proposal;
• Educate yourself on the latest trends from the Emerging Venture Markets (Middle East, Africa, Pakistan, and Turkey) to share with clients at events, conferences, and online calls;
• As required, attend conferences, meetings, and industry events;
• Operate in CRM (Hubspot) workflows, daily tracking, standard automation, and manage contacts, leads, and clients to improve efficiency;
• Track performance and report success metrics in KPI meetings highlighting successful results and insights from client meetings while looking to exceed quarterly and annual revenue objectives;
Job Requirements
Required Skills and Qualifications:

• 2+ years of experience in Sales or Business Development and at least 1 year of selling experience in SaaS products;
• Proven experience in consistently meeting and or exceeding sales targets;
• Understanding the expectations of BD & Sales within a Startup is preferable;
• Skillful presenter with a professional demeanor who can show strong interpersonal, verbal, and written communication. Fluent in English. Arabic is a plus;
• Excellent time management, project management, and upward reporting skills;
• Experience with creating pricing proposals, negotiating terms, and managing the contract process;
• Strong experience using CRM Software (Ideally Hubspot).

Good to have/be:
• Prior experience with organizations that have been part of the Startup & Technology ecosystem (Venture Capital, Startup, Corporate Innovation, Government Hubs, Accelerators, etc) is highly advantageous;
• Have a great understanding of the startup and venture capital space;
• Enjoy networking and talking with new people every day;
• Customer-first mentality;
• High EQ: you're notoriously great with people.