KSA Country Lead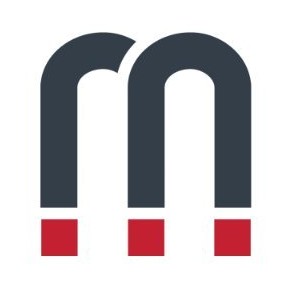 Magnitt
Sterling, VA, USA
Posted on Wednesday, February 15, 2023
Job Description
We are looking for a driven, knowledgeable, and charismatic KSA Country Lead who will represent MAGNiTT in the Kingdom of Saudi Arabia maintaining high-value relationships with ecosystem stakeholders while developing and creating new business opportunities. You will become the point of reference for users of MAGNiTT in KSA and the go-to for information and insights.

Our client base includes leading regional stakeholders (Government Entities, Large Corporates, Tech Giants, and Enablers, along with many of the region's Venture Capital) and International Counterparts. The position will be expected to meet monthly, quarterly, and annual sales objectives.

Responsibilities:
Ecosystem Engagement
• Identify and engage with key stakeholders, including existing clients, to understand and better represent the KSA ecosystem on MAGNiTT;
• Identify Incubators, Accelerators, Government programs, and VCs that are not claimed or present on MAGNiTT to support their onboarding onto the platform;
• Provide demos of the platform to ecosystem stakeholders interested in updating their profiles or sharing their investments on the MAGNiTT platform;
• Educate yourself on the latest trends from the Emerging Venture Markets (MENA, Pakistan, and Turkey) to represent MAGNiTT to stakeholders at KSA based events and conferences.

Business Development
• Prospect and bring in new KSA leads interested in MAGNiTT's Enterprise subscription and solutions;
• Identify a prospect's pain points to provide the best solution through our subscription, data, and research proposition;
• Create proposals and presentations for business materials tailored to KSA clients;
• Provide in-person demo sessions of the platform to potential clients and their team;
• As required, attend conferences, trade fairs, and government and industry events with a focus on business development and lead generation;
• Operate using CRM (Hubspot) workflows, daily tracking, standard automation, and manage contacts, leads, and clients to improve efficiency;
• Track performance and report success metrics in KPI meetings highlighting successful results and insights from client meetings while looking to exceed quarterly and annual revenue objectives.

Job Requirements
Required Skills and Qualifications:

• Saudi National;
• Minimum 5+ years of experience in Sales or Business Development in KSA and at least 2 years of selling experience in SaaS products;
• Proven experience in consistently meeting and or exceeding sales targets;
• Proven experience with the full sales cycle, from lead generation, lead development, and opportunity management, to closing;
• Skillful presenter with a professional demeanor who can show strong interpersonal, verbal, and written communication;
• Fluent in spoken and written English and Arabic;
• Excellent time management, project management, and upward reporting skills;
• Experience with creating pricing proposals, negotiating terms, and managing the contract process;
• Strong experience using Hubspot.

Good to have/be:

• Prior experience with organizations that are part of the Startup & Technology ecosystem (Venture Capital, Startup, Corporate Innovation, Government Hubs and Accelerators, etc) is highly advantageous;
• Highly organized and meticulous;
• Proactive, and dedicated to meeting deadlines;
• Integrity, you've got the best interests of the company in mind;
• Passionate about the startup ecosystem;
• Experience with the MAGNiTT Platform and/or other financial databases is a bonus.